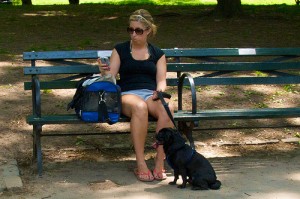 Each year more and more people are texting and the trend is not declining.  Look around and you see people texting while eating, in meetings, and even going to the bathroom – it is an addiction to some. IPad users are using applications to link into the data stream. Allowing them to Internet surf, control the TV, and to send and receive text messages. Information is flowing all around us and a trick to getting your business in the text messaging loop is by converting Twitter message in to SMS text messages.
Like any opt-in marketing program you are going to have to entice followers to join the service, but this you have to do that with email newsletters, Facebook fan pages, and all the other social marketing programs.  However, there is a way to allow followers to follow your Twitter messages via SMS text-messaging.   Tell customer to text "follow (Twitter account)" to 40404.  This is a Twitter feature that allows for mobile message distribution.  Followers receive these Twitter messages as a SMS text message.
This service is available for US residents and any Carrier charges still apply for receiving text messages.
Dale Obrochta is an experienced writer and professional corporate entertainer who enable discouraged employees in business to revitalizing their life, mind, and body effortlessly using simple logic.